dinsdag, 26 november 2013 11:33
Madonna is op uitnodiging van haar ex-man Sean Penn in Haïti. De zangeres neemt met haar zoon Rocco een kijkje bij projecten die Penn opzette voor slachtoffers van de zware aardbeving die Haïti in 2010 trof.
Madonna is een paar dagen geleden aangekomen in Haïti, zei Penn maandag. Hoelang ze precies blijft, is niet duidelijk. De twee ex-geliefden, die in de jaren tachtig een paar jaar getrouwd waren, hebben volgens Penn nog steeds een 'geweldige vriendschap'.
"Zij heeft de moeite genomen om te komen en dat vind ik fantastisch", aldus de 53-jarige Penn, die hoopt dat Madonna ook de handen uit de mouwen steekt voor Haïti. Zijn organisatie, J/P Health Relief Organization, sponsorde onlangs nog vijf Haïtianen zodat ze konden deelnemen aan de marathon van New York.
Door: Novum
dinsdag, 26 november 2013 08:02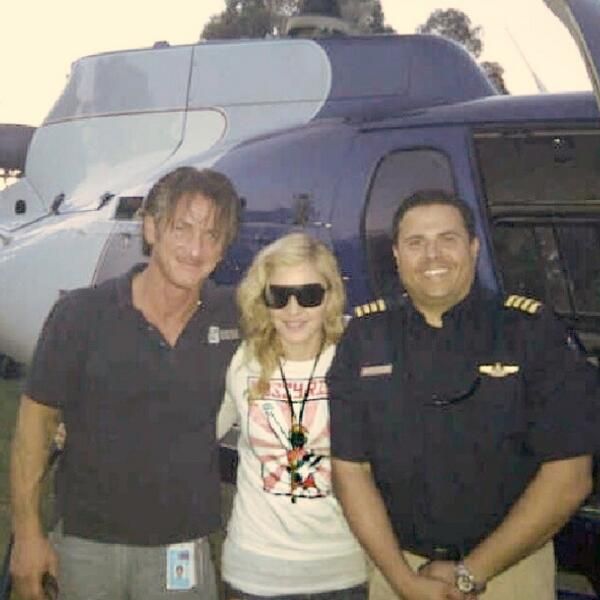 dinsdag, 26 november 2013 07:48
Madonna is in Haiti to visit humanitarian projects that ex-husband Sean Penn has been overseeing since the Caribbean nation's devastating earthquake in 2010, the actor said Monday.
Penn said in a brief phone call to The Associated Press that he had invited Madonna, with whom he has "maintained a great friendship over the years," to visit several times and that she had come with her son Rocco. He said they arrived a "couple of days" ago, and he wasn't sure when she would leave.
"She's here, she's seeing, she's made the effort to come here, and I'm thrilled by that," Penn said, adding that he hoped Haiti might inspire her to seek out a cause in the country. "She has a unique platform, and wherever she chooses to bring that to, it's very well."
Madonna's been busy posting photos on Instagram. One shows her posing with others at a new hospital built by public health pioneer Dr. Paul Farmer in the central part of the country. The caption: "Revolution of Love in Haiti." Another picture shows a view of the mountains at dusk. The caption: "Sunset in Haiti. This is Heaven!"
Penn has served as an ambassador-at-large for Haiti since early 2012. He received the recognition for his work as head of a humanitarian group he co-founded in the aftermath of the earthquake, the J/P Haitian Relief Organization. The group has focused on housing and relocating thousands of people from a golf course that was among hundreds of impromptu settlements that sprang up after the quake.
His group recently sponsored five Haitian runners to participate in the New York marathon.
Naharnet/AP
dinsdag, 26 november 2013 07:45
dinsdag, 26 november 2013 07:44
maandag, 25 november 2013 23:16
maandag, 25 november 2013 21:31
Actor and activist Sean Penn made his debut on Instagram, hoping to gain support for J/P Haitian Relief Organization (J/P HRO), which he founded in 2010. The photo captures the destruction of homes to 60,000 people, and what was left after the earthquake.
Sean is in Haiti with ex-wife Madonna and her son Rocco! They have all come together to help raise awareness and support J/P HRO. To find more about J/P Haitian Relief Organization, visit http://jphro.org
EXTRA
maandag, 25 november 2013 13:59
The second batch of new David Bowie music this year didn't generate quite the same excitement as the first. When news broke of The Next Day in February, the response was excited news pieces, a race to early reviews and social media going mad. Earlier this month, when 10 more new recordings emerged on the "deluxe edition", there was little more than a shrug: "He saved new songs for an expanded version, in time for Christmas? Don't they all?" You don't even have to be a superstar to get the deluxe-edition treatment – this year's albums by Yo La Tengo and Kurt Vile are among those expanded for the Christmas market.
The Next Day symbolises something wider that is taking place in the music industry. In an age of sales uncertainty and hesitancy, box sets and collectors' editions are as close as the record industry gets to a banker. Overall, sales of recorded music are tanking. In 2006, 154m albums were sold in the UK, but last year the figure had fallen to little more than 100m. The average spend on recorded music in the UK was £41.04 last year, down from £42.87 two years previously. Prices are also falling. The average price of a single-disc album in 2002 was £10.60. Last year it was £7.27.
It's no surprise, then, that labels are ploughing their efforts into premium products to help bolster their bottom line and also to make physical products attractive again in an age of Spotify, YouTube and torrent sites. Vinyl's share of the market is growing, albeit from a small base (just 0.6% of all record sales in the UK last year) and these days can cost three or four times what the CD equivalent sells for. And right at the very top of the product range is the deluxe box set, boasting not just three or four discs, but dozens of them, featuring hours of unheard material, replicas of posters and tickets as well as sumptuous books with lengthy essays and moody photos.
The deluxe box normally starts at around £80, with many selling around the £160 mark, but the most expensive box set in recent years was The Smiths Complete: Deluxe Collectors Box Set. It featured all of the band's albums and singles on vinyl as well as the albums again on CD. Its global average retail price was £250 and 7,000 copies were sold. That's a retail value of £1.75m for one release. The maths is simple: just four or five successful, high-priced box sets, and you've got millions coming in.
Is £250 as expensive as the box set can go? "I wouldn't rule out us doing something more expensive if the content justified it," says Dan Chalmers, president of Rhino UK, the catalogue division of Warner Music that put out the Smiths' set.
This, though, was an exceptional case – where the size, age and wealth of the fanbase created a perfect market. For most labels, the price can only be pushed to a certain point. "We try and keep things under £100 where possible," says Adam Velasco, the MD of Cherry Red Records, which specialises in crate-digger friendly collections of rather more obscure material. "For something to cost more, it would have to be pretty special."
The box-set market even produces its own, subsidiary market, just as new albums lead to deluxe editions. Labels will issue a "cut down" version of big-ticket releases – perhaps a two-disc version of a multi-disc set – to appeal to a more mainstream shopper and increase sales, which helps cover the investment necessary to compile a worthwhile product, especially given the time they take to compile.
For example, it took eight years for Cherry Red to be able to put out a box-set version of Hawkwind's Warrior on the Edge of Time, which was down to getting all the band members to sign off on it. "It takes a long time to get bands to agree to things," Velasco explains. "Some things you can do and some things are just not feasible." Meanwhile, this year's deluxe box set of Fleetwood Mac's Rumours was supposed to come out a decade ago to mark its 25th anniversary. This delay was down to "various discussions with the band", says Chalmers. One can only imagine the protracted debates and inter-band wrangling in that most fractious of groups.
Getting artist consent (or the consent of their estate if they have died) is key to a successful set, especially if they can also help promote it – as the Moody Blues did for their £180 17-disc Timeless Flight box set, building a world tour around its promotion. "The more an artist is involved, the greater appeal it has to fans," says Karen Simmonds, MD of Universal Music Catalogue. "You have to talk to the artists to ensure that they are comfortable with it and they are often contributing to what is going on."
Despite the money-spinning potential of these releases, there are some holdouts. "Not every artist wants to reissues their catalogue," says Chalmers. "Joni Mitchell, for example, doesn't want to reissue Blue at this stage. Whereas we would love to. So there is a continual discussion with her and her camp."
On the inverse of this are REM whose manager, Bertis Downs, is working on a five-year plan for a series of major box sets with Rhino including their MTV Unplugged performance in 1991 and the following year's Automatic for the People, following a series of carefully curated and well received reissues of their first six albums. Rhino is also planning major box sets for New Order and Led Zeppelin.
While it's often the labels that drive the reissue market, there are artists who want to define their own legacy, too. Paul McCartney owns all his post-Beatles catalogue and his company, MPL, decides what gets the box-set treatment and when they are released, with recent sets including Band on the Run in 2010 and Wings Over America this year. "We market and distribute it," says Simmonds of Universal's involvement with the McCartney reissues, "but the actual box sets are pulled together by MPL."
Looking across the range of box sets in the market, they betray something of a bias towards rock music. Will other genres, like pop, ever get the same treatment? "I think Madonna's True Blue would work brilliantly," Chalmers says. "We are talking to Madonna and her reps about various product plans – but a record like that would work perfectly. I don't think it's limited to specific audiences."
The prevalence of the box set may be read as a reaction to the increasingly intangible nature of entertainment – from movies on Netflix to books on Kindles – and allows labels to charge a premium price for scarcity in an age of digital ubiquity. A limited-edition release appeals to the super-fan as much as it appeals to the general collector. "We do get customers who buy two copies," says Velasco of the box sets Cherry Red puts out. "One to open and one to keep. A lot of people see them as an investment as well."
That said, they also have to migrate digitally as labels look to exploit every revenue opportunity they can – but not in a way that cannibalises the box-set sales.
The price will be significantly lower on download stores – the 20th anniversary box set of Nirvana's In Utero was £80 for a physical copy but only £29.99 on iTunes – and that is partly down to the fact that it won't come with the DVDs or the coffee table books – all you get is the music. "iTunes can't retail the audio and the DVD content together," Simmonds says . "So there might be 10 discs of audio but then you have to buy the DVD element on iTunes separately."
There are other, wider, retail issues here as well. The slimming down of HMV means fewer high-street music-retail outlets; while for the shops that remain, box sets take up a lot of shelf space. That means labels are increasingly selling box sets via Amazon but also selling them through their own online retail channels, which removes the retailer's cut and make the boxes even more lucrative.
There is an old joke in the record business about albums shipping platinum (300,000 records going to retailers) but returning gold (100,000 of them coming back unsold). Box sets rarely face such embarrassing overproduction issues as they are generally around acts with a known fanbase and, being limited runs, they can sell quickly.
"These box sets are expensive and time-consuming to do," says Velasco. "We wouldn't start it unless we were very confident of it washing its face."
If anything, box sets are going to become even more important to labels, especially following recent changes to UK copyright law covering sound recordings, extending the copyright term to 70 years. Within these changes is what is termed a "use it or lose it clause" which says the recordings can revert back to the artists if the copyright owners, in this case the labels, do not commercially exploit them. So more box sets will be inevitable to avoid labels losing control of their catalogues.
"It's great for us and it's great for the artists as well," says Chalmers of the copyright term extension. "There are a number of PD [pubic domain] reissues going to market that, in a lot of cases, are substandard."
The record industry swelled its coffers in the 1980s and 1990s with the CD reissue boom, cannily getting people to buy their record collections again on a more expensive format. Box sets are an extension of that logic, so if labels can get super-fans to shell out three figures on a single release, then that's a hell of a trick to pull off. And it's not one they'll want to stop trying any time soon.
The Guardian
maandag, 25 november 2013 13:51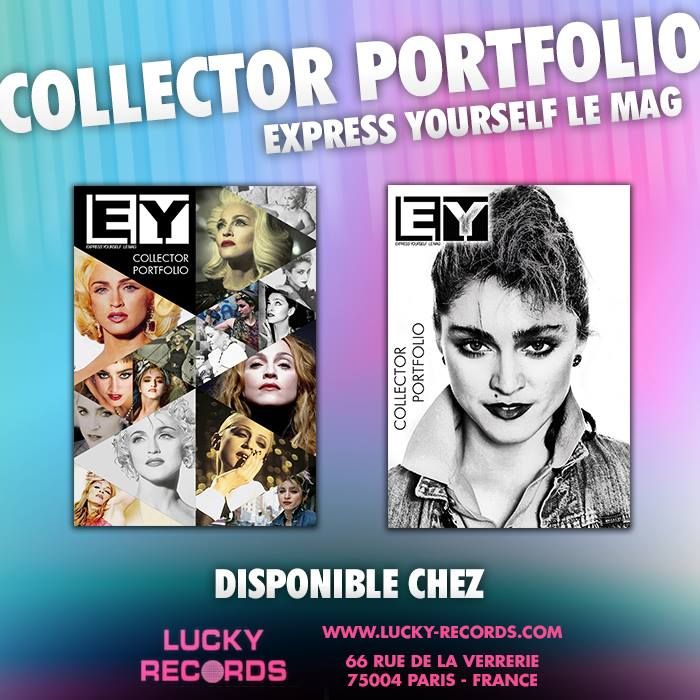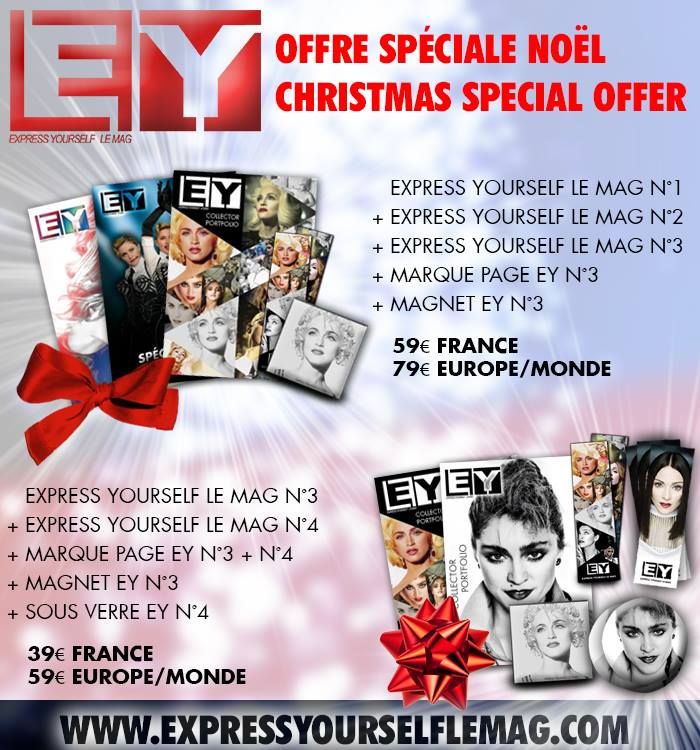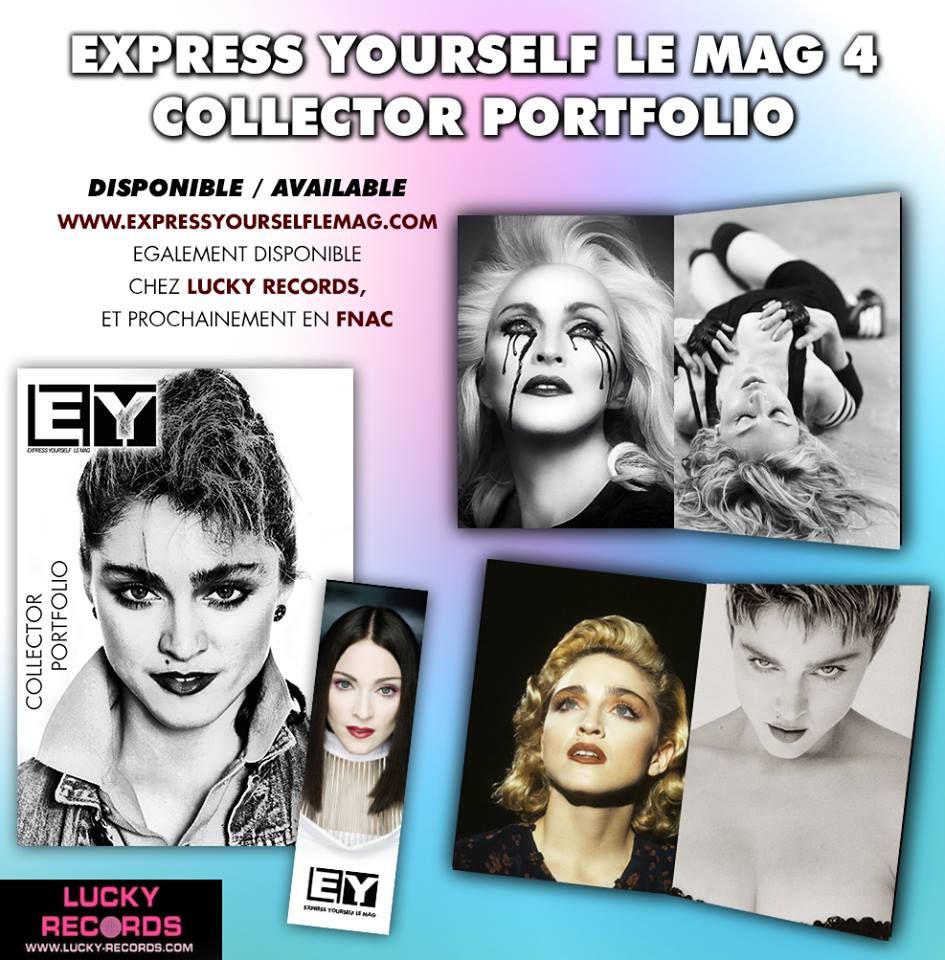 maandag, 25 november 2013 08:04
There are no translations available.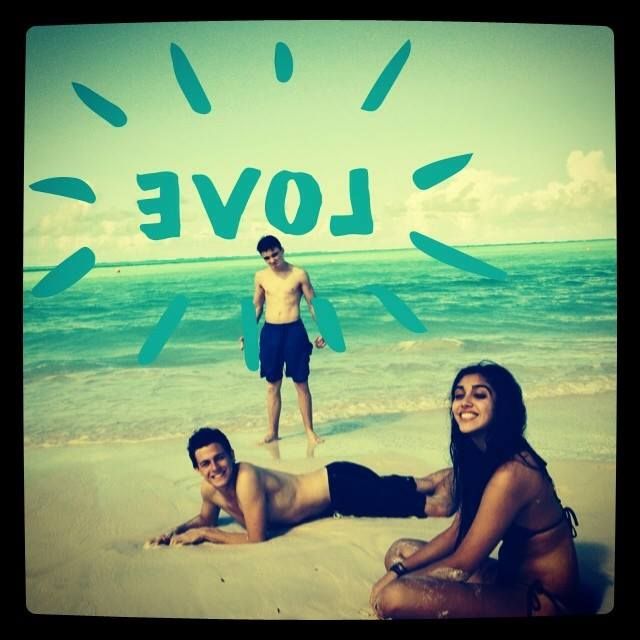 "#madewithstudio. Giving ThAnks everyday!"
zaterdag, 23 november 2013 16:05
The mega record and CD fair was a huge success in Utrecht today, it has been quite a while since I have witnessed such a large turn up. Thousands of people waiting impatiently to do some crate digging at one of the few hundred stalls.
There was a lot of Madonna available, including some rarely seen and very nice items:
-the mega rare German single edits promo CD for Frozen, priced at 200 euro's
-the mega rare Dutch pressed DJ only record 'Best of Madonna 12 inch versions'
-Original used billboard display from the Speed The Plow play
-MDNA Tour pocket mirrors that were never distributed for sale
-Original Billboard No. 1 artist of 1985 award (only 800 euros')
If you were still missing the Superstar CD single in your colleciton, there was a seller selling literally TONS of them, priced at 10 euro's each and all were still sealed. We got lucky in purchasing the official UK promo CD for Turn Up The Radio, various rare records from Venezuela as well as some rare magazines.
The record fair is open tomorrow from 10am, tickets available through www.recordplanet.nl we will be back in April for the next run!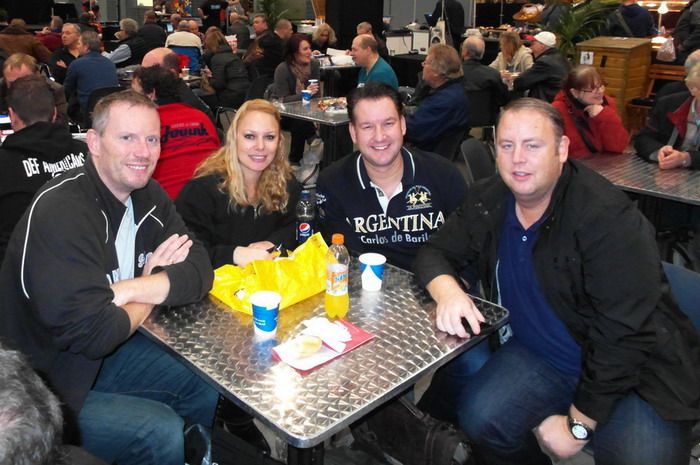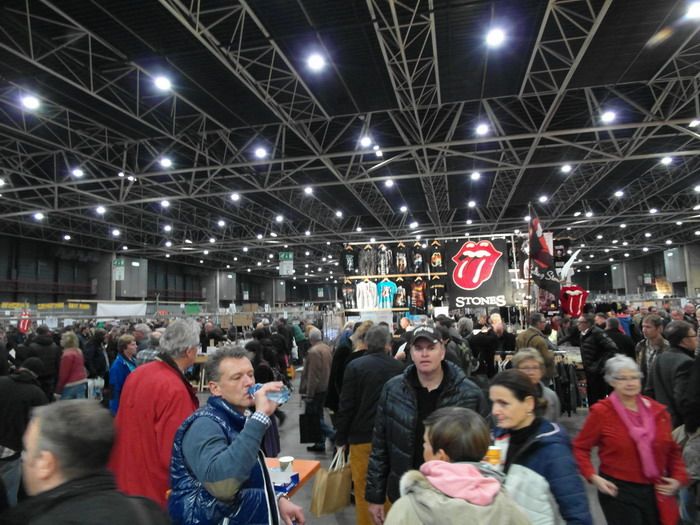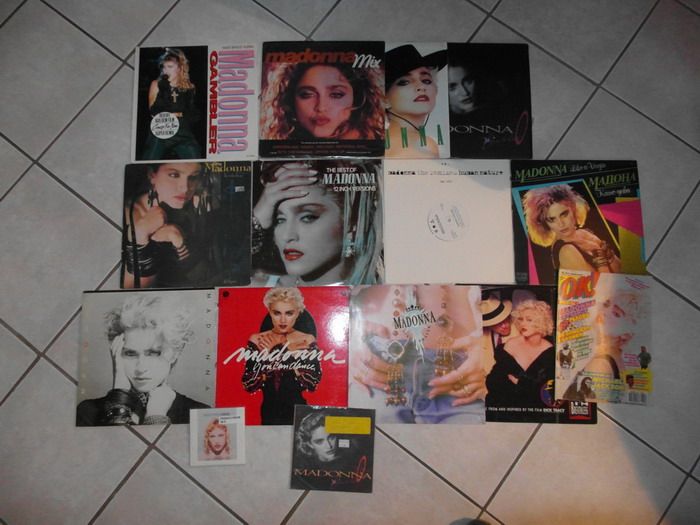 zaterdag, 23 november 2013 15:32
zaterdag, 23 november 2013 15:30
vrijdag, 22 november 2013 11:23
<< Start < Vorige 1 2

3

4 5 6 7 8 Volgende > Einde >>


Pagina 3 van 8