zaterdag, 18 mei 2013 08:21
Press release
Thu, May 16th 2013 03:20 pm
Get ready to rock with some of the biggest names and voices in music in a two-hour, star-studded special, "Rock 'n' Royalty: Billboard's All-Stars." Anchored by Barbara Walters, the special features the best and most outrageous moments from interviews with music's all-stars, including Justin Bieber, Beyoncé, Mariah Carey, Cher, Lady Gaga, Madonna, One Direction, Taylor Swift and Keith Urban, plus new interviews with Lady Antebellum and Tracy Morgan - who is hosting The 2013 Billboard Music Awards Sunday night on ABC.
"Rock 'n' Royalty: Billboard's All-Stars" airs as a special edition of "20/20," Saturday, May 18 (9 p.m.), on the ABC Television Network.
Interviews include:
Mariah Carey with Barbara Walters (original air dates 10/21/11, 1/7/13)
Taylor Swift with Katie Couric (OAD 10/26/12)
Cher with Cynthia McFadden (OAD 5/3/13)
Justin Timberlake with Walters (OAD 11/4/02)
Justin Bieber with Walters (OAD 12/9/10)
Madonna with McFadden (OAD 1/31/12)
Lady Gaga with Walters (OAD 12/9/09)
Lady Antebellum with Juju Chang
Beyoncé with Amy Robach (OAD 5-6-13)
Keith Urban with Robin Roberts (OAD 11/08/11)
One Direction with Walters (OAD 12/12/12)
Tracy Morgan with Walters
zaterdag, 18 mei 2013 08:01
vrijdag, 17 mei 2013 16:58
By Robin Leach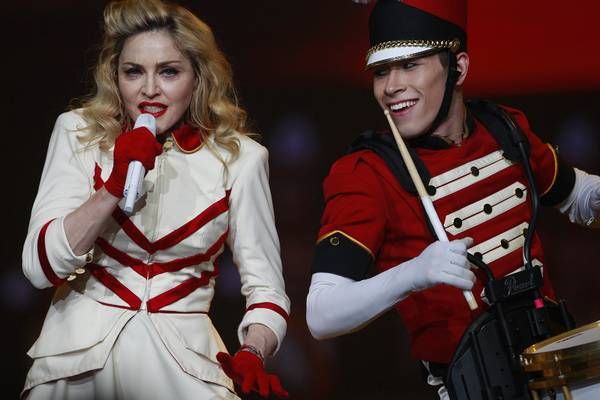 It's a network TV war of music stars this weekend and Las Vegas is the site of the battle, with Prince and Madonna leading the charge at the 2013 Billboard Music Awards at MGM Grand Garden Arena on Sunday. As we posted earlier today, Tim McGraw has a host of country kings and queens for his "Tim McGraw's Superstar Summer Night" special on CBS.
Directly opposite it on ABC, the big guns of pop will fire at the BBMAs, with Justin Bieber and Taylor Swift on the list (Taylor, in fact, is part of Tim's special, too). Before I report all the superstar performances, let's take a look at the presenters led by our Caesars Palace headliners Celine Dion and Shania Twain.
Kid Rock, who is here for Tiger Woods' weekend activities for Tiger Jam, also will present an award, as will CeeLo Green, Miley Cyrus, Kelly Rowland, Psy, Carly Rae Jepsen, Ke$ha, Jennifer Nettles, Sky Blu of LMFAO, Alanis Morrisette, Wiz Khalifa and Florida Georgia Line. We'll post my exclusive interview from Wednesday with Shania Twain on Monday, but she did tell me that she'll be presenting the Rap Artist Award(!).
"I love rap," she confided. "You will catch me singing like that around the house. I love those artists, what they create and the lyrics of urban poetry." Hollywood will be represented by Hayden Panettiere ("Nashville"), Chloe Grace Moretz ("Dark Shadows"), Alyssa Milano ("Mistresses"), Jennifer Morrison ("Once Upon a Time"), Gabriel Mann ("Revenge"), Stana Katic ("Castle") and Emmy Rossum ("Shameless").
Prince will be onstage to perform and accept the Billboard Icon Award, and Madonna will receive the Top Touring Artist Award for her MDNA tour. Other performers: Taylor, Justin, Lil Wayne, Nicki Minaj, Bruno Mars, Miguel, Pitbull, Christina Aguilera, Selena Gomez, The Band Perry, Macklemore & Ryan Lewis, Chris Brown, Ed Sheeran, Akon, Ne-Yo, David Guetta and Icona Pop.
It would be so ironic if Taylor, The Band Perry and our Las Vegas R&B star Ne-Yo were actually competing with their own appearances simultaneously on the taped "Superstar Summer Night."
Taylor and Maroon 5 top the finalists at the awards, with each included in 11 categories. Rihanna competes in 10 categories, including Top Artist against Taylor, Maroon 5, Justin Bieber and One Direction, while a pair of younger artists — Carly Rae Jepsen and One Direction — are finalists in nine and eight categories, respectively.
The BBMAs will be hosted by comedy actor Tracy Morgan of "30 Rock" fame. Las Vegas DJ residents David Guetta, Calvin Harris, Deadmau5 and Skrillex are all nominated in the EDM category.
I'll be backstage Sunday reporting via Twitter @robin_leach. We'll have video and photo coverage from the red carpet and will post a photo gallery Sunday evening and then wrap up the entire superstar night Monday.
Robin Leach has been a journalist for more than 50 years and has spent the past decade giving readers the inside scoop on Las Vegas, the world's premier platinum playground.
Follow Robin Leach on Twitter at Twitter.com/Robin_Leach
Follow Vegas DeLuxe on Twitter at Twitter.com/vegasdeluxe.
Follow VDLX Editor Don Chareunsy on Twitter at Twitter.com/VDLXEditorDon.
vrijdag, 17 mei 2013 16:51
vrijdag, 17 mei 2013 16:00
It's been soooo looooong. I've missed you all!
I've just launched a YouTube channel.
There are a couple of previews up now and then I'll be kicking off properly this Monday.
All the music and film (nearly all) is previously unreleased.
http://www.youtube.com/williamorbitworld
Don't forget that 'SUBSCRIBE' button
From William Orbit's Facebook

vrijdag, 17 mei 2013 15:57
It's a Celebration on June 22! MDNA #Epix HD
vrijdag, 17 mei 2013 10:07
De beroemdste popsterren ter wereld hangen op eerste en tweede pinksterdag (19 en 20 mei) aan de muren van de sfeervolle galerie "Residentie Maastricht".
Topfotograaf Rob Verhorst heeft in de afgelopen 35 jaar alle grote popartiesten voor zijn lens gehad. Rob werkt voor binnen- en buitenlandse kranten, tijdschriften en platenmaatschappijen. Zijn foto's worden over de gehele wereld gepubliceerd.
Galerie Residentie Maastricht toont een overzicht van zijn werk met foto's van o.a. Madonna, The Rolling Stones, Queen, Grace Jones, Candy Dulfer, Anouk, U2, Prince, Paul McCartney, Michael Jackson, David Bowie, Billy Joel, George Michael en Tina Turner.
Zondag 19 en maandag 20 mei is deze expositie te zien tussen 14.00- 17.00 uur.
Galerie Residentie Maastricht,
Brusselsestraat 30,
6211 PE Maastricht
Maastricht Aktueel
Madonna in stadion de Kuip Rotterdam (1990) photo: Rob Verhorst
vrijdag, 17 mei 2013 06:56
vrijdag, 17 mei 2013 06:51
vrijdag, 17 mei 2013 06:41
Ellen is giving away two tickets to one lucky fan! If you and a friend can get to Las Vegas, NV by Sunday, 5pm PCT, you will get to see the huge music stars hit the stage! Enter here for your chance to win. Make sure you're following Ellen on Twitter!
vrijdag, 17 mei 2013 06:39
"Come Join The Party! MDNA Epix HD"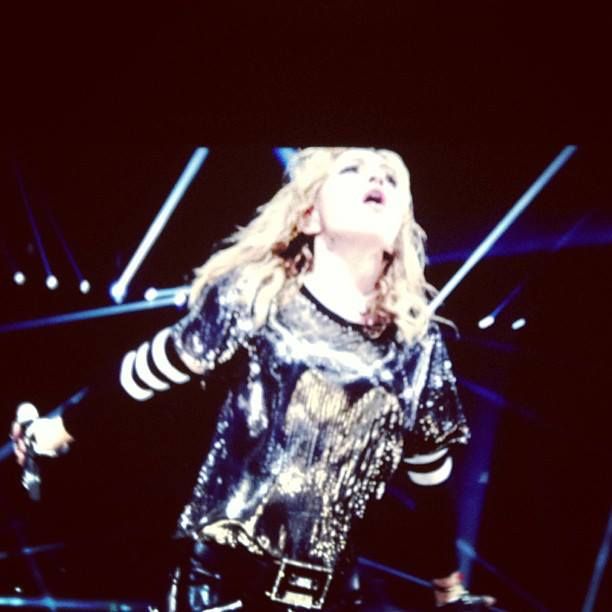 "I'm Addicted to The Revolution of Love!"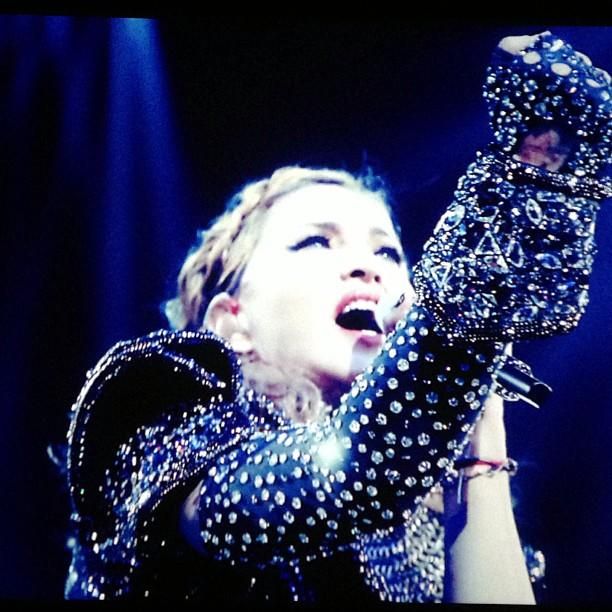 donderdag, 16 mei 2013 19:13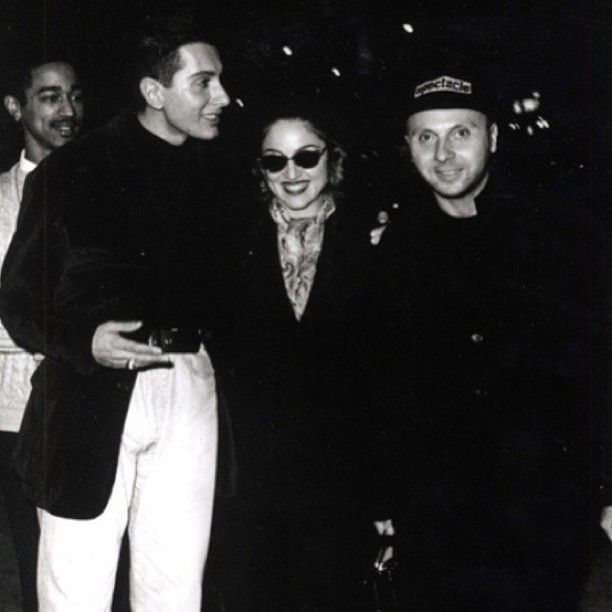 donderdag, 16 mei 2013 15:28
donderdag, 16 mei 2013 08:31
Rita Ora has reportedly agreed to be the face of Madonna's clothing brand Material Girl for a £500,000 fee and is hoping the modelling contract will help her make it big in the US.
Rita Ora has reportedly been hired by Madonna.
The 22-year-old British singer scored a gig as the face of the Queen of Pop's fashion line Material Girl.
Apparently the arrangement was made by Madonna's 16-year-old daughter Lourdes Leon.
"Lourdes has been a fan of Rita for a while and has been to many of her gigs. She persuaded her mum to see her," a source told British newspaper The Sun.
"They met at the Met Ball in New York last week and Madonna admired Rita's attitude so signed the idea off."
The deal is rumoured to be worth a whopping £500,000 and campaign images have already been captured.
Rita is elated about the opportunity.
"Rita jumped at the chance because she's such a fan of the Queen Of Pop," the insider claimed.
"She also hopes it will help her crack the States in the same way she has the UK."
The singer was seen arriving at a Daft Punk album listening party in London Monday night hand-in-hand with record producer Calvin Harris.
She has been linked to seven separate men since splitting with sock designer Rob Kardashian in December last year.
Other sources claim Rita is also enamoured with British model Cara Delevingne, whom she dubbed 'wifey' last year.
© Cover Media Group 2013
donderdag, 16 mei 2013 08:28
"Ladies with an Attitude!" -Madonna
"And I'm not sorry! It's Human Nature!"
woensdag, 15 mei 2013 19:48
What: 2013 Billboard Music Awards
Date and Time: Sunday, May 19, 8pm ET (Live)
Channel: ABC
Madonna will be honored with the Top Touring Artist Award when the 2013 Billboard Music Awards air live from Las Vegas Sunday, May 19, at 8pm ET on ABC. Madonna will be honored for her 2012 MDNA tour, which has grossed over $305 million from 88 sold-out shows before global audiences of 2.2 million. (Madonna was also named Billboard's Top Money Maker of 2012.)
But there will be plenty of other awards given out, and performances to enjoy, in this event hosted by Tracy Morgan. Taylor Swift, Justin Bieber, Prince, Bruno Mars, Miguel, Jennifer Lopez, Chris Brown, Nicki Minaj, Lil Wayne, Ed Sheeran, David Guetta, Ne-Yo, Akon, Icona Pop, Pitbull, Christina Aguilera, Selena Gomez, The Band Perry, Macklemore & Ryan Lewis and Kacey Musgraves have been announced as performers at the 2013 Billboard Music Awards. Prince will also be honored at the ceremony with the Billboard Icon Award, highlighting his unique journey and history of groundbreaking accomplishments in the music industry.
2013 Billboard Music Awards finalists are based on key fan interactions with music, including album and digital singles sales, radio airplay, touring, streaming and social interactions on Facebook, Twitter, YouTube, VEVO, Spotify and other popular online music destinations. Billboard says it tracks these measurements year-round with its partners, such as Nielsen Entertainment and Next Big Sound. The 2013 Billboard Music Awards are based on the reporting period of March 12, 2012, through March 10, 2013.
Finalists in various categories include the likes of Justin Bieber, Maroon 5, One Direction, Rihanna, Taylor Swift, fun., Carly Rae Jepsen, Adele, Mumford & Sons, Coldplay, The Lumineers, Jason Aldean, Drake, Bruno Mars, Nicki Minaj and many more.
Taylor Swift, fun. and Maroon 5 tied for the lead as contenders in 11 award categories, followed by Rihanna (10), Carly Rae Jepsen (9) and One Direction (8).
New this year is the Milestone Award, which will be given to the hitmaker who has had the most success on the Billboard charts in the past year. The three finalists are Justin Bieber, Taylor Swift and Bruno Mars.
Presenters at the 2013 Billboard Music Awards will include: Cee-Lo Green, Shania Twain, Celine Dion, Kelly Rowland, Hayden Panettiere, Kid Rock, Chloe Grace Moretz, Miley Cyrus, Ke$ha, Carly Rae Jepsen, Alyssa Milano, Jenny McCarthy, Emmy Rossum, Stana Katic, Gabriel Mann, Jennifer Nettles, PSY, Sky Blu, Jennifer Morrison, Florida Georgia Line, Wiz Khalifa, Alanis Morisette and more.
The 2013 Billboard Music Awards air May 19 live at 8pm ET on ABC.
Channel Guide Mag
<< Start < Vorige 1 2 3

4

5 6 7 8 9 Volgende > Einde >>


Pagina 4 van 9