Don't forget to join Madonna for a special#ArtForFreedom live curation, which is now set to take place on her official Tumblr at 4:30pm EST this Wednesday.

You can still submit your art work by visitinghttp://madonna.tumblr.com/submit.

You can also ask Madonna Art For Freedom related questions, some of which she will answer that same day. To do so, go to http://www.madonna.tumblr.com/ask
maandag, 11 november 2013 16:05
Lady Gaga finally came up with a retaliation against Madonna in their long-standing feud, after Madonna toured the world singing 'Born This Way' in a mash-up with 'Express Yourself' and finishing the whole thing off with a couple of lines from 'She's Not Me'. It was a stroke of genius, really, and something only Madonna could get away with, in that cheeky way Madonna does things where you totally get the point (which, in this case, was that Gaga had plagiarised her song) but she doesn't come off petty. So well orchestrated was Madonna's performance last summer that it hit Gaga with the weapon that always hurts the most: humour. And she didn't even change the key.
In the new issue of Attitude, Gaga goes in: "I think playing into the gossip of the tabloids and, I guess the fodder of the competition, that's just not what I'm about," she said. But wait: aren't you talking about it now? Hmm. "She chooses to use her voice the way she chooses to use hers and I choose to use mine the way I use mine," she continues.
Interesting, isn't it, talking about how to use one's voice – i.e. one's power – in the public forum? You can't help but think of that time when 'Born This Way' had just come out and everyone was saying how it sounded like 'Express Yourself', and Gaga chose to use her voice by telling the press that Madonna had congratulated her on 'Born This Way' when Madonna never did such a thing. And it wasn't until someone called Liz Rosenberg, Madonna's publicist, and asked her about it that it was revealed Gaga was in fact not telling the truth.
Anyway, on with Gaga's monologue: "All it meant to me was that Madonna Ciccone was singing my song on her stage and I'm 27!" YOU ARE TWENTY-SEVEN?! EEK. "And as a punk-rocker from New York, I've basically been hoping that I would become so good that one day I would piss off Madonna!" Well, congratulations. You got there in the end. Not so much with the getting good (or the punk-rock) but more with the cheating, lying and not apologising.
Sure, Madonna's good at playing the game, but Madonna is Madonna, and why would you ever want to piss off a legend, who made your career possible in the first place? If Madonna hadn't run around the world in her crazy outfits talking about sex and feminism for twenty years before Gaga took her first piano lesson, there wouldn't be a Madonna to piss off – and there certainly wouldn't be a Gaga to do it.
Anders Christian Madsen
The Vine
"Who ever made this has a good sense of humor. I hope my mother is laughing wherever she may be!"
zaterdag, 09 november 2013 16:34
vrijdag, 08 november 2013 22:50
vrijdag, 08 november 2013 22:06
Madonna has joined "#LoveConquersHate", HRC's campaign urging the International Olympic Committee to condemn Russia's anti-gay laws. The Material Matriarch instagrammed a photo of herself wearing HRC's t-shirt with "Love Conquers Hate" written in Cyrillic.
"We're creating a grassroots campaign to show solidarity with our Russian brothers and sisters and expose the heinous laws in Russia," says HRC's Ty Cobb, who explains that proceeds from the shirts will help on-the-ground LGBT groups in the former Soviet Union.
Other celebrities who have donned the shirts include Wentworth Miller, Jonah Hill, Fergie, Kelly Osbourne, Tim Gunn, Andy Cohen, Andrew Rannells, Ricky Martin, Kevin Bacon, Jamie Lee Curtis and Jason Collins.
You can pick up a "Love Conquers Hate" shirt online at HRC.org or (very soon) at an HRC store near you. And be sure to post photos of yourself modeling the tees with the hashtag #LoveConquersHate.
vrijdag, 08 november 2013 22:03
vrijdag, 08 november 2013 21:47
These are original and officially released Dutch cassette singles. They stopped manufacturing them after Erotica. These three are the only ones ever made and printed in Holland, now very hard to find!
vrijdag, 08 november 2013 07:55
There are plenty of young girl singers around. Most of them are pretty, talented, daring even and definitely with lots to offer. But then you get this DVD, MDNA The World Tour by who else but Madonna. This was done over a year ago in support of MDNA, her first album of original materials after four years. And suddenly you are strongly tempted to tell them all to take a back seat for a while. Tabi muna kayo, because the queen is back and she is in great form, better in fact, than any of you.
The fact still stands. Nobody does it like Madonna and the stunning MDNA is proof of her genius. Remember, she was the one who turned the pop concert into musical theater. Now, I remain an admirer of singers who can simply stand on stage and hold thousands enthralled by the sheer power of their performance. But then there is Madonna who combines dancers, costumes, music, modern technology and her star presence to create spectacles. Just like what she made with MDNA.
MDNA is the video recording of the most successful world tour of 2012 that took the Material Girl to over 20 countries. It is made up of footage from 80 shows and images from 30 cameras. It is basically made up of songs from MDNA and some of her big hits. Worked into the show are striking video interludes for Best Friend, Justify My Love and Nobody Knows Me. And for fans this package comes with a booklet of gorgeous black and white photographs taken during performances in the tour.
Most of the songs included are her dance tunes. Girl Gone Wild, Revolver, Gang Bang, Papa Don't Preach, Hung Up, I Don't Give A, Express Yourself, Give Me All Your Lovin', Turn Up The Radio, Vogue, Erotic Candy Shop, Human Nature, Like A Virgin, Love Spent, I'm Addicted, I'm A Sinner, Like A Prayer and Celebration and these are all wonderfully presented. There are few ballads like Open Your Heart and Masterpiece but these are very good. There is a '90s feel to the repertoire but despite that, MDNA was a great show and I do feel bad that she passed up on Manila during her tour.
Philstar
vrijdag, 08 november 2013 07:47
vrijdag, 08 november 2013 07:39
vrijdag, 08 november 2013 07:37
Love conquers Hate! @HumanRightsCampaign. Russia and the Olympics need to get there act together for the Sochi 2014...... Discrimination will not be tolerated!
There are no translations available.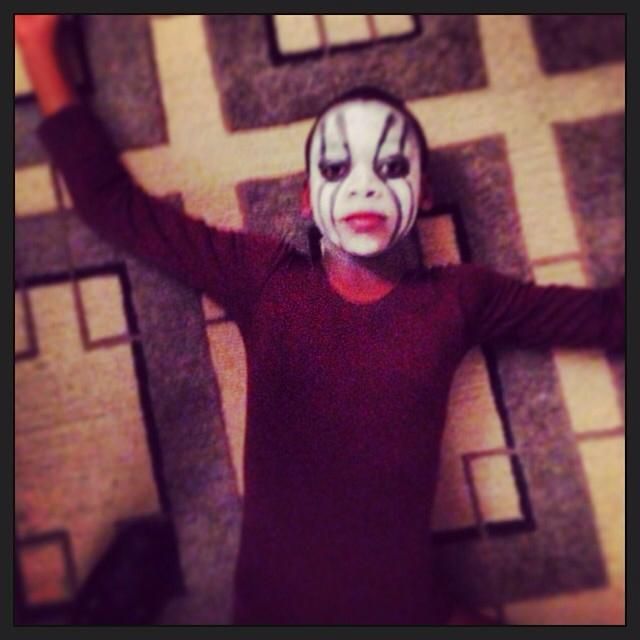 "Son-shine is everywhere!"
Bol.com has announced that tomorrow the second issue of The MDNA Tour - BluRay will be available on their site.
This issue should have solved the problem of the 2 second skip in the beginnig of Vogue.

Bol.com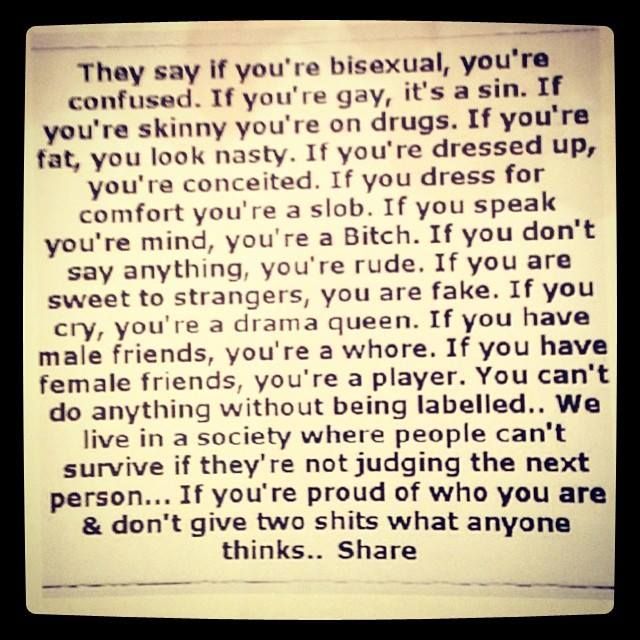 "Read this and share! #artforfreedom.com"
<< Start < Vorige 1 2 3 4 5

6

7 8 Volgende > Einde >>


Pagina 6 van 8